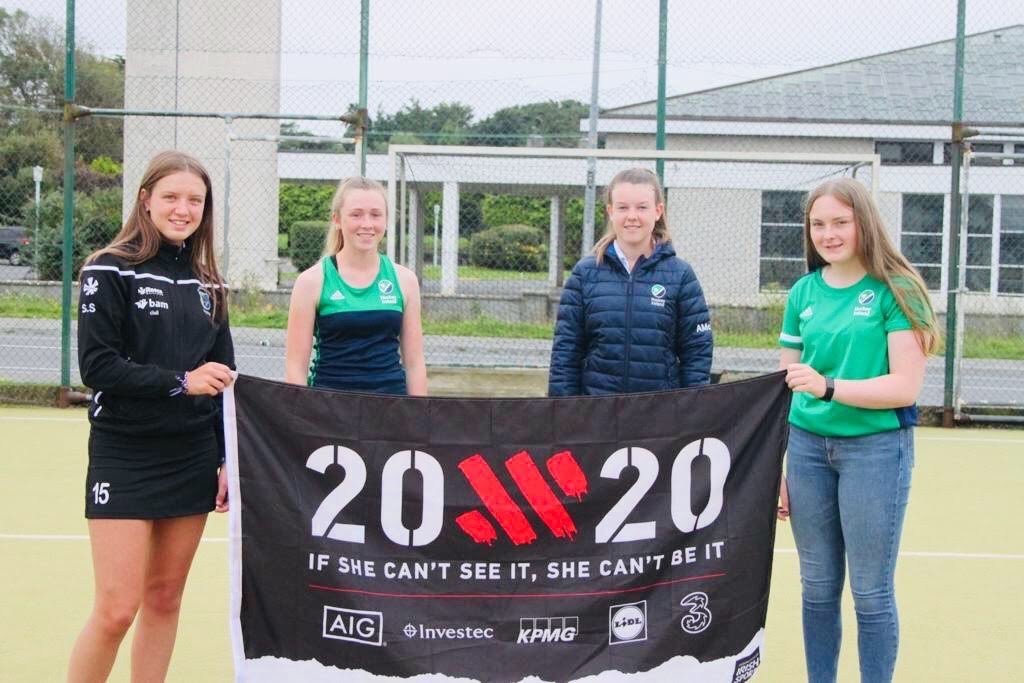 Misneach Le Cheile!
Misneach Le Cheile is a community movement and campaign by the members of Connacht Hockey to gain equal access to existing and new facilities for both women and men in sport in the region.
We as a sporting community are seeking your support of Women In Sport and support for equity to access to sports pitches and the development of better facilities for Connacht Hockey and for other minority sports in the region.
The catalyst for our long overdue campaign, is the removal of the 2G surface in Oranmore to replace the community pitch with a 3G surface. This eliminates the sport being able to use this facility as a additional training ground as 3G is not suitable to hockey. Once again, returning the community to only have access to one full sized hockey pitch in Galway City.

A key point is that the removal of the 2G surface in Oranmore removes the sport from the school, Calasanctius, Oranmore who have played Hockey for over 10 years. It also directly affects one of our under 16 Irish Trialists for the Irish JAG team (Junior Age Group). By removing this surface, the hockey training facility for the school and the u16 Irish Trialist is taken away. This may lead to the sport being eradicated from the school and inadvertently taking this player's future hockey career and opportunities to maximize her training and exposure to her chosen sport away from her, a sport she and many of her peers are excelling at. In addition, this decision is directly removing young women from sport. This young player as with every other player on our development squads and in our clubs should be supported and deprived of the opportunity to play hockey.
Our young players are already at an disadvantage due to a lack of appropriate training facilities and are on the back foot even before competing with the other three provinces. We require a Water-based Hockey Pitch to even begin to compete with the other provinces.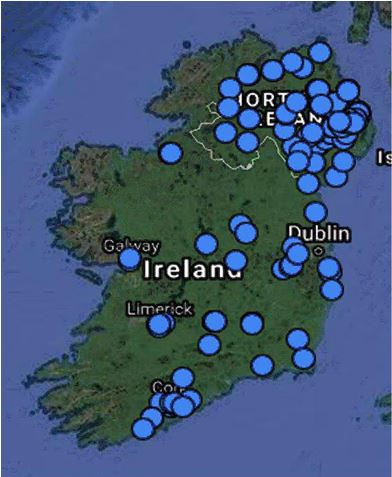 Click here to see map showing the hockey pitches/facilities and locations in Ireland.

The retention of the Oranmore pitch will not solve or save our sport. It alleviates the pressure by taking on the overflow from the main pitch with is utilised by five clubs, numerous schools, and other sports.
Our short term needs are club access to the hockey pitch at Taylor's Hill, progression of the project at Millers Lane, a multi-sport facility in the West of Ireland on the East side of the County to bring Sport, Tourism and Revenue into the Region as well as solving the long awaited issue of hockey, athletics, basketball, tennis and other neglected minority sports.
It is absolutely soul destroying for hockey community and hard-working volunteers in the sport to see hockey effectively being extinguished to place well catered for sports, ahead of our sport. Other sports use 3G and 4G astro pitches as secondary training facilities, unlike 2G which is the primary training and competing surface for hockey.
Our National players, our Irish women's hockey team, brought our sport into the homes and hearts of the people of Ireland when they won Silver at the World Cup in London and again when they fought for a place in the Olympics. Our girls and boys saw that spirit, passion and enjoyment and wanted so much to be a part of it and be like their Idols. They wanted to play hockey and play it well. What happened thereafter when the sport was in the public's eye and was ready for development in Connacht.... We turned away over 250 young girls...... Why?!..... Because our clubs are saturated and cannot cater for more numbers. How disappointing for us and more so to see the disappointment on their young faces.
Our landscape hasn't changed in 30 years due to the lack of suitable facilities and as a result we cannot grow our demographic. We want equal opportunities for our members to play the sport they love.
Connacht Hockey needs a home, we deserve a home for our members and young players and we have to and are fighting for them.
We contacted our councillor's and politicians and explained that we understand the current pressures they are under due to the pandemic, however we want you, the councillors and politicians, to consider our sport in your budgets and in your planning going forward.
We want to be heard as Women in Sport and as a Sports Community.

Our core values is what makes us who we are; Tradition, Respect, Competitive, Fair Play and Enjoyment.
All we want is fair play and an opportunity to keep our sport alive.
Misneach Le Cheile is Connacht Hockey!
Thank you all in advance for taking the time to read this message and listening to our plight for supporting women and young girls in sport 20/20.
Our motto "if you want to go fast go alone, if you want to go far go together" (African proverb).
Can you help or do you require further information from us to help us achieve our goal?
The go fund me fundraiserhttps://www.gofundme.com/f/z8xjbc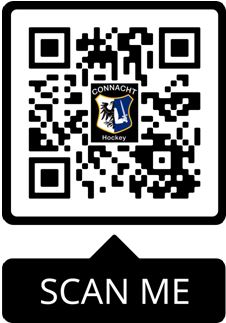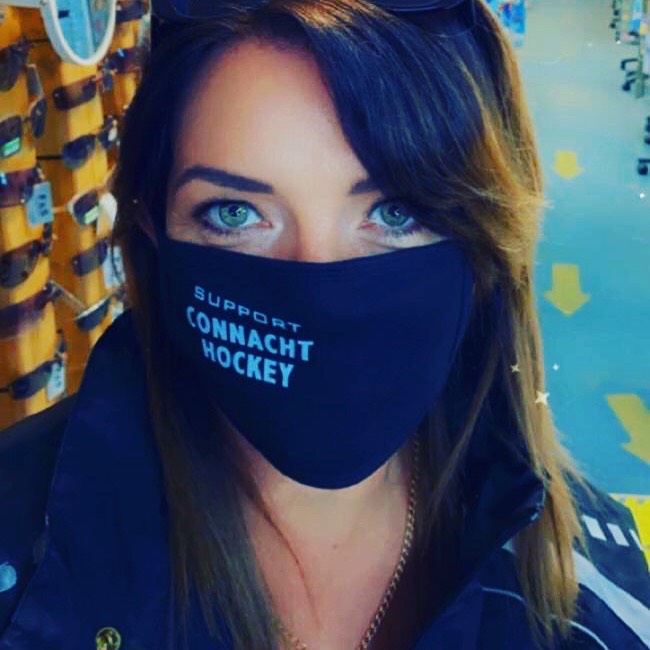 Contact: connachtbranchhockey@gmail.com
For anyone interested in learning more about the difference between a 2G and 3G playing surface please see link below:
https://www.sispitches.com/the-definitive-guide-to-all-types-of-astroturf-pitches-2g-3g-4g-and-beyond/
Please see below media mentions with regard to Misneach Le Cheile: